Rufus Lin opens live jazz piano rooms almost every day. Follow Rufus Lin to get notified when he opens a room
download
Rufus Lin Family badge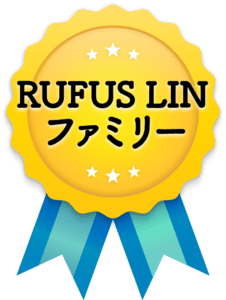 The official "Rufus Lin Family" badge is available for free to Rufus Lin fans who use Clubhouse!
Join the other "Rufus Lin family" listeners during Rufus' performance by attaching this badge to your profile icon♪ You can either download it and attach it yourself, or use the link below to attach it easily and quickly. attaching it to the profile icon of Clubhouse ♪ Anyone can download it for free.
How to attach the Rufus Lin family badge to your Clubhouse icon
① Open the link, press Choose Photo and select the photo you wish to use
② Adjust your photo within the frame and press Next.
③ Press Download to complete. You can now use this as your Clubhouse icon during Rufus Lin's performances ♪
* Note: Rufus Lin Music is not affiliated in any way with Twibbonize.