NEWS

日本語のページを見る
New Album!
A new album of jazz standards from Canadian jazz singer/pianist Rufus Lin are now available for sale. The title is from one of the haunting tracks, Laura. A total of six new interpretations of established jazz songs that will never grow old. Best listened to when you are chilling out and need some soothing jazz ballads to finish your day.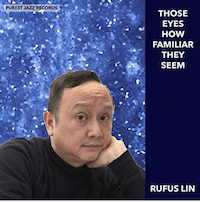 Summertime
What is this thing called Love
Laura
There will never be another you
Besame mucho
The nearness of you

Right here is where you can listen to samples of the songs, and purchase them if you like them (available on Amazon or iTunes).